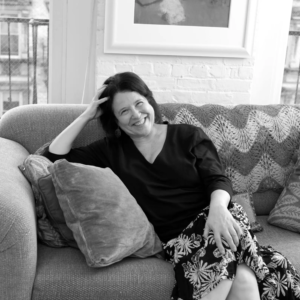 Ann Snitow (1943-2019)  was Associate Professor of Literature and Gender Studies at Lang College, The New School, in New York City. A long time activist, Snitow cofounded The Network of East-West Women, No More Nice Girls, Feminist Anti-Censorship Taskforce, Take Back the Future, and New York Radical Feminists. As an academic, she co-founded the women's studies program at Rutgers University in 1972 and twice founded gender studies programs at the New School (1993 and 2010), where she taught for three decades.
Ann Snitow has written for the Village Voice, The Nation, The Women's Review of Books, Dissent, and many other publications, and was coeditor of Powers of Desire: The Politics of Sexuality and The feminist Memoir Project: Voices from Women's Liberation. Her best-known book, The Feminism of Uncertainty: A Gender Diary: is a collection of essays from her years on the front lines of the feminism movement. Her last book  Visitors: An American Feminist in East Central Europe will soon be published in Polish.
Ann was the first recipient of the NSSR-Europe Courage in Public Scholarship Award, which she received in Warsaw on June 9, 2015.