NEWW was founded in June 1991 in Dubrovnik, during a meeting: "How can women's interests and problems become part of the process of revival of civil society in post-communist countries?". NEWW-Polska was registered as an independent non-governmental organization in 1999 in Gdańsk.
From 1994 to 1997, NEWW established the first female electronic communication network NEWW On-Line, which was one of the largest online networks dedicated to women.
In May 2004, NEWW's headquarters were moved from Washington to Gdańsk. Since June 2004, NEWW-Polska has been the International Secretariat of the  Network of East-West Women, supporting civic movements and independent women's organizations and helping women to influence politics.
In autumn 2004, NEWW published the first Polish translation of the American "Our Bodies, Ourselves" (Polish title: "Nasze ciała, nasze życie"), a recognized guide to the female body, health and sexuality.
In 2005, NEWW – Polska, in cooperation with the Center for the Information of Women's Communities OŚKa and the Women's Foundation eFKa, prepared a report on the implementation of the objectives of the Beijing Platform for Action. The  report, aimed at highlighting the problems important for women, which had not been implemented by the government for many years, was an alternative response of women's circles to the government report.
In 2005, NEWW – Polska prepared the "Gdańsk Gender Budget Analysis" – the first attempt at a comprehensive analysis of local authorities' activities in terms of gender sensitivity in Poland. This report presents the Gdańsk authorities with proposals for regulatory, social and economic changes in a multifaceted and interdisciplinary manner.
In 2016 NEWW celebrated its 25th Anniversary with a conference organized in the European Solidarity Center in Gdańsk.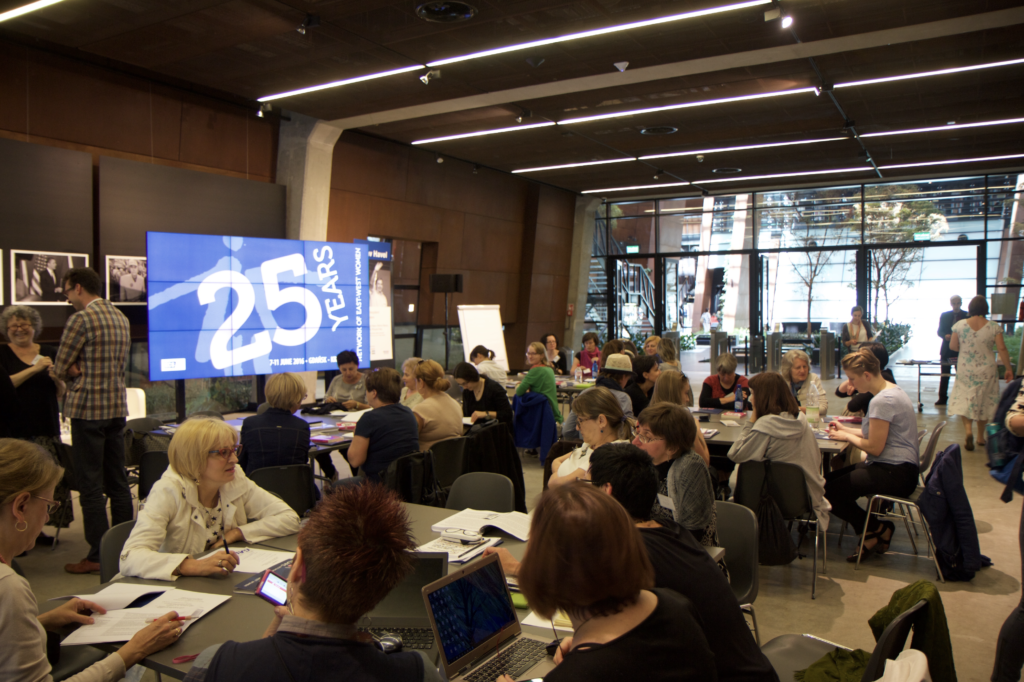 At the moment NEWW is working with the European Women's Lobby representing the Polish platform in that organization.